High quality support on developing epoxy bushings and insulators
GIPRO has high standards when it comes to
insulator or bushing quality

and service provision.

From stage one of insulator und bushing development, GIPRO leaves nothing to chance.

GIPRO is with you from the very first step when it comes to developing your insulator or medium voltage bushing. We help you to select the appropriate resin, ensure optimum tool engineering and arrange the production process in accordance with your quantity requirements.

In addition to this, we are always guided by the latest insulator technology developments. GIPRO has many partners in the world of scientific and technological research, in both the public and private sectors.


Project Flow

At GIPRO the project flow extends from the insulator & bushing requirement assessment through to realisation. In addition to this, the GIPRO team is always available to make changes and adjustments to your insulator or medium voltage bushing throughout its lifetime. GIPRO will always independently inform customers of upgrades or enhancements for their insulators, in order to continually improve the product quality cost structure.

Project flow from start to finish: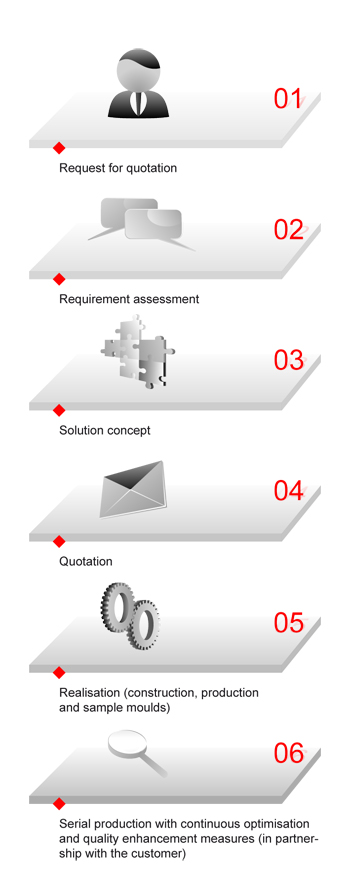 Starting with your inquiry, you will go with us in a detailed demand survey process so that all essential parameters can be dealt with in advance. On the basis of the approved requirements, we work out a structured solution concept for your implementation or your isolator. You will receive a detailed offer from us within short. After your order, we start the implementation on the basis of a well thought-out product introduction process.

After successful initial and type testing, we will go into the insulator or bushings series production and assure you an on-time and defect-free delivery.